Hello, I am Miss Nirvana of
Creating Nirvana
. I am writing a guest post for Alicia while she recovers from having her baby. Congratulations, Alicia!
I am homeschooling mom of two wonderful children, Miss Bubbles (21 months old) and Little BBQ (almost 5 years old.) I work hard in the kitchen to feed my family healthy and nourishing meals and a few treats along the way. We are avid canners and work very hard during summer and early fall to can both our own garden produce and local produce that we do not grow ourselves. Every year this leaves us with a pantry full of wonderful food. So far this year we have canned over 500 jars of food ranging from
corn
,
jelly
,
jam
,
marmalades
,
fruit butters
,
salsa
, carrots,
peaches
,
tomato sauce
,
broth
,
spreads
,
pie filling
,
fruit syrups
, juices, and soups. Our food buying strategy is to preserve food during its peak season and then during the cold winter months we enjoy all of our hard work. During winter we focus on schooling Little BBQ and enjoying our little family. You can visit my cooking blog at
Creating Nirvana
or you can visit my homeschooling blog at
Nirvana Homeschooling
. My cooking blog is full of canning recipes and recipes that I find interesting and good from all over the world. We are eclectic eaters. My homeschooling blog is a place where I document my adventures in homeschooling our little family. Sometimes I fill it with neat activities that I did with my kids and other times I fill it with just journal entries.
When I decided to write a guest post for Alicia, I first thought that I would write about something that we are canning right now which isn't difficult with apples, grapes, beans, carrots, squash, and beans all being in season right now, but I decided to do something a little different and focus on what do with your pantry full of goodies. I decided to hone in on apple butter because it seems like everyone has a jar of apple butter in their pantry right now. Maybe you received a gift of some apple butter but you have no idea what to do with it. With fruit butters you are not just limited to spreading the fruit butter on a piece of toast. They are actually a lot more versatile than just a condiment. I have found fruit butters to be wonderful flavorings in muffins or as I will show you in bread pudding. Bread pudding is wonderful because you can take a stale loaf of bread and make it useful again. Instead of lathering the bread with butter to make the bread soft and moist again I use apple butter which gives the bread pudding a wonderful injection of flavor. You can substitute the apple butter for any type of fruit butter that you have sitting in your kitchen. I make this bread pudding in a 3 quart slow cooker on a cold day while the oven is usually occupied by pot roast or a baked chicken.
Apple Butter Bread Pudding
Ingredients
(serves 6) from my own kitchen
½ loaf of stale French bread, chopped
3 apples, cored and chopped (I used sweet red apples)
½ cup raisins
½ pint jar of apple butter or other fruit butter of choice
2 eggs, beaten
2 cups milk
1 tsp vanilla
Directions
1. Place the French bread, apples, raisins and apple butter in the crockpot and stir well.
2. In a small bowl, beat the eggs, milk, and vanilla together. Add the liquid mixture to the crockpot and stir well.
3. Place the lid on the crockpot and cook on low for 3 hours. The bread pudding is done when you can insert a toothpick into the center of the bread pudding and it comes out clean. Serve warm.
Featured Posts from Last Week's Submissions
We really enjoy reading your posts each week! Featured post bloggers, please grab the badge above and display it on your site! Link it to one of the host blogs' posts for the specific week that you were featured.
Here are our picks from last week's submissions. Thanks to all who participated -- it is always hard to choose!
(
Photo credit.
)
1. How I Replaced Refined Sugar In Our House
by Jo's Health Corner. How this blogger managed to replace refined sugar with more natural options.
2. Three Layer Apple Tarts
by Fresh Healthy Cooking. We love this homemade and healthy version of pop tarts!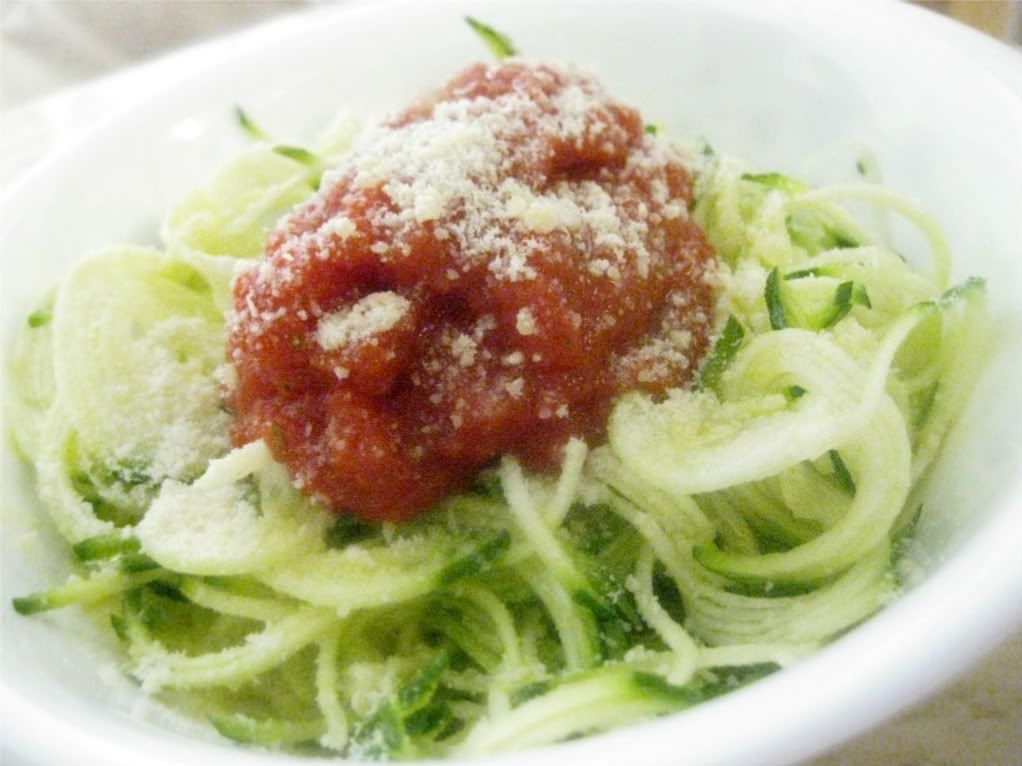 3. Raw Fermented Tomato Sauce
by The Coconut Mama. A delicious-looking, raw tomato sauce that is fermented for a probiotic boost!
4. Slow Cooker Applesauce
by Riddle Love. A dozen Granny Smith apples + a crockpot + 6 hours + a little mashing = easy applesauce.